How to press Roses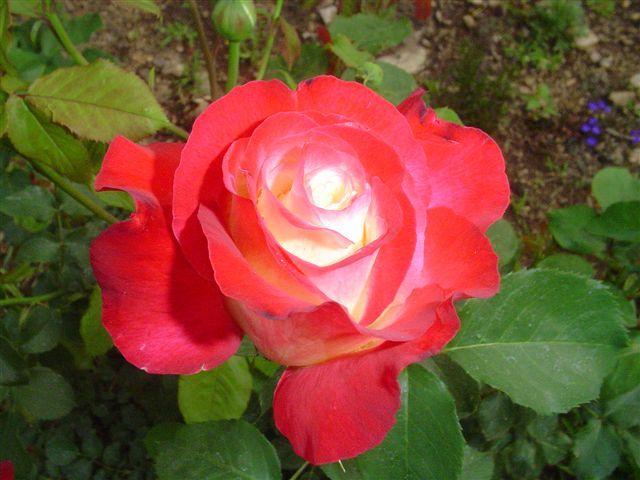 Roses are rather tricky to press. And I'll explain why.
You'll find that the best flowers to press are small and rather dry. They should also be as flat as possible.
Roses, on the other hand are large and have a lot of moisture in them. For this reason, you'll find that they do not retain their color very well – even if you do manage to press them satisfactorily.
We would all love to be able to press roses and preserve them because of the special memories they hold for us. But a fully opened rose – or a rose that is half open is difficult to press.
A rosebud may give you better results. You could slice a rosebud in half lengthwise and then try to press it. But even here you would have to experiment. 
The best way to preserve a fully opened rose is to carefully break off some of the petals and then try to press these carefully. If you want to press roses make sure that you choose a rose with small petals. Once the petals are dry you could re-arrange them into a flower shape.
An even better way to preserve a rose is to dry it whole in silica. But then of course, this is not pressing. But don't give up. There's always room for experimenting.  That's half the fun.
You only need the know-how.  And I have that for you right here in my book of flower pressing secrets.
"The Secrets of Flower Pressing" is a detailed and illustrated course that will help you to master the art of flower pressing – perfectly! 
Not only will you learn how to press flowers step by step – you will also find out how to make lovely greeting cards, pictures and more – all with that polished, professional look. 
In this course are all my secrets. I will show you exactly which flowers to use and how to press them; how to preserve the color; how to create easy designs that you will love and so much more. 
I have revealed everything in the course – you will have access to all my ideas and tips – and as the course is available online it's just a click away.
Don't wait. Get immediate access to all this information now. 
The Easy Flower Pressing Course